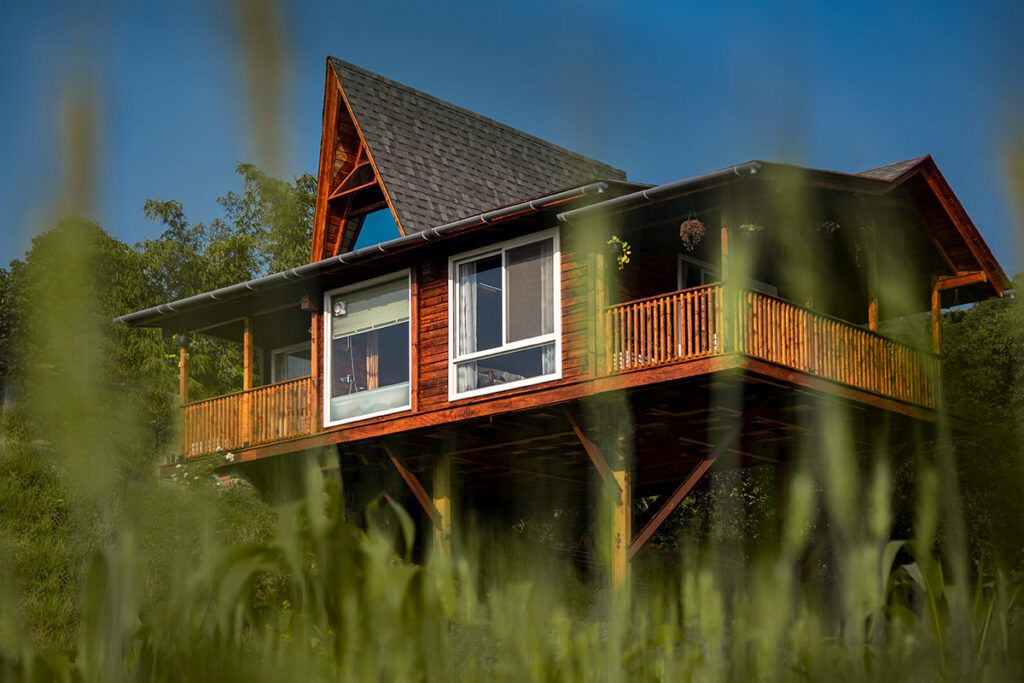 Happy homes, they say, are a good blend of exquisite décor, comfy spaces, and warm atmospheres. A place that brings joy to people's faces right away. Ekbote Timber Homes aspire to put the customer first, providing the finest services at your doorstep, as well as compilations of high-quality Wooden Homes and Cottages.
Since 2016, Ekbote Timber Homes, with a brand symbol going back to 1960, has been incrementally evolving and ramping up its relationships with its customers, making a significant contribution to sustainable living.
Residential Wooden Homes, Custom Timber Homes, Wooden Cottages and Chalets for Resorts, and Multi-Utility Cabins such as Office Cabins, Meditation Areas, and Reading Halls are just some of our primary competencies.
We are firm believers in offering the highest achievable quality and service to our clients, manufacturing each wooden component in-house using the best-in-class machinery, leading to the perfect result. 
Our goals and optimism, which are embraced by many of our customers worldwide, determine our growth. Purchase from our one-stop store to achieve your wooden house dreams as early as possible; contact us for additional information.